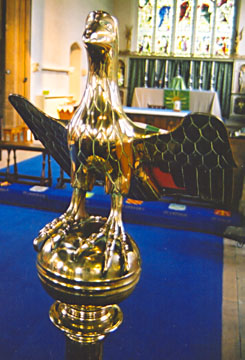 Lectern, St. Giles, Norwich
Photo © S. Alsford
The artistic works with which medieval churches were ornamented included in some items in gold or silver, or gilded. Such were more common in cathedrals than in parish churches, of course, but donations or bequests to the latter might include precious objects, or the funds with which to obtain them. The eagle lectern (above) in St. Giles is a rare example from the fifteenth century.
The two photos below exemplify colourful and partially gilded sculptures found in English cathedrals. At top is a restored portion of a decorative column that was part of the tomb of Archbishop Chichele (died 1443). At bottom, a decoration over a cloister doorway.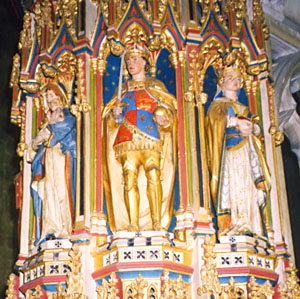 Gilded decoration, Canterbury cathedral
Photo © S. Alsford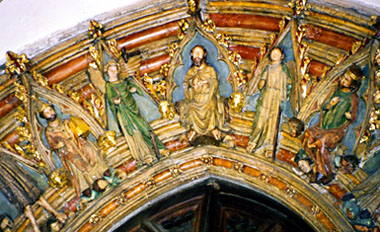 Arch decoration, Norwich cathedral
Photos © S. Alsford
The carving below was likely part of an altarpiece in the Flemish style, ca.1490, depicting Christ's Passion.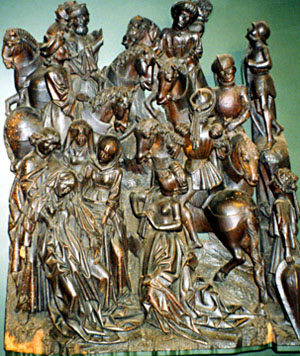 Exhibit in St. Peter Hungate church, Norwich
Photos © S. Alsford